Welcome to Attuned Psychology
We are an outcome-focussed Practice offering psychological and therapeutic services for people of all ages and backgrounds, with appointments available now, offered both face-to-face and via Telehealth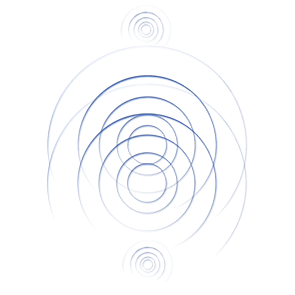 We are an outcome-focussed Practice offering psychological and therapeutic services for people of all ages and backgrounds, with appointments available during business and after hours, both face-to-face and via Telehealth. Contact us today to enquire or book.
Your Adelaide Psychologist or therapist at Attuned Psychology will provide you with an objective sounding board to help you find solutions, increase wellbeing, improve relationships, and achieve the life you truly want.
Attuned to your needs, our Adelaide Psychologists and therapists will blend a range of proven therapeutic approaches to best help you achieve the outcomes you desire.
With an experienced group of Psychologists and Therapists, we aim to help people bring harmony and balance to areas they feel are blocking the path to a more meaningful life.
Or make an appointment enquiry using our form
People visit Attuned Psychology for a range of reasons and this link will take you to a selection of the most common issues that prompt our clients to seek help.
Our tailored consultations at Attuned Psychology Adelaide also take into account your age because there can be different factors at play depending on our stage of life. We pride ourselves in finding a practitioner who best suits your needs at multiple levels. 
If you've been searching for a psychologist or experienced Psychotherapist in Adelaide, we hope you'll be able to identify with one or more of the issues we have listed. If not, please talk to us because our psychologists and therapists also work within a number of areas of special interest and we might be able to find a therapist well suited to your specific needs.
We look forward to meeting you
Here are some more links if you'd like to learn about how we approach therapy for people of different ages and contexts during our sessions which can be held on weekdays, after hours, and on Saturdays.
A flexible, thoughtful space
With an experienced team of Psychologists and Therapists, Attuned Psychology Adelaide aims to help you bring harmony and balance to areas you feel are blocking your path to a more meaningful life.
Our rooms are spacious and relaxing, with comfortable waiting areas, a large carpark at the rear of each practice and an impressive hallway with beautiful artworks as you walk through the building.  We believe this setting provides a welcomed character rather than a corporate office environment.
We have done all we can to create an experience that facilitates change and growth by ensuring people feel comfortable enough to relax and talk.
Let's face it. Exams can be anxiety provoking and challenging. Many of my clients experience issues with exams such as
Read More »
One of the most common issues that my clients struggle with is anxiety. I often try to explain anxiety as
Read More »
If you are someone who sometimes feels overwhelmed by emotion, struggles with fears of abandonment or who has experienced significant
Read More »
Subscribe to our newsletter Attuned Life
Would you be interested in receiving our occasional newsletter, event information and other useful tips via e-mail?